PROFPM
Find the photomultiplier on the surface of the LIXE large prototype detector
Usage:
CALL PROFPM(
XGIHIT, FACENO*, PMTX*, PMTY*)
REAL XHIT(6) : Position and directory cosines (obtained from LXPHO1)
REAL FACENO : Number of the face hit.
It is .GT. 0 (FACENO = 1...6) if the photon reached
any photomultiplier, -FACENO if was absorbed by plastic
in face no. FACENO. 0 if any error occoured.
REAL PMTX : LOCAL coordinates of the photomultiplier on face FACENO
REAL PMTY (in cm)
Face Numbers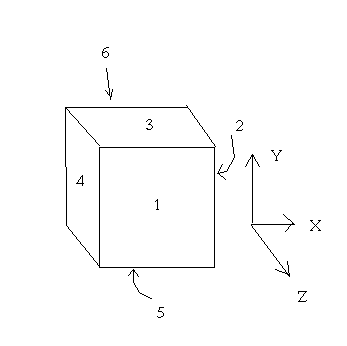 Local Coordinate system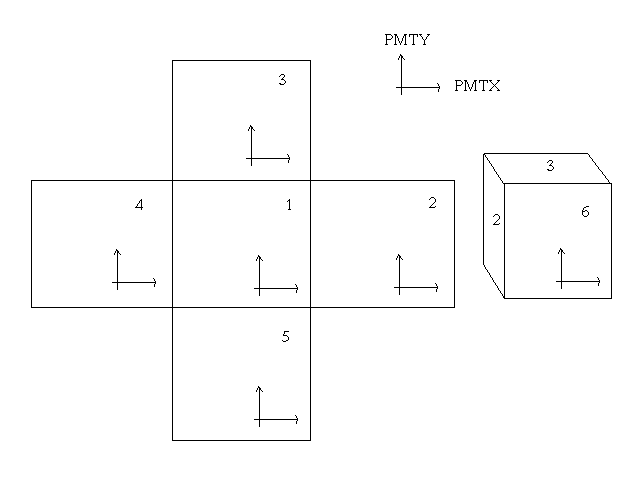 Example of usage.

Library:
LIXPRO